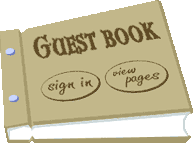 This page was last updated on: May 7, 2018
Westview Plantation, 1841 

Morgan County Alabama. 

Photo taken in 1990.

       Burleson Family Association was founded in March, 1981, for the purpose of assembling, distributing and preserving genealogical and historical material pertinent to the various branches of the Burleson Family.  

       The annual reunions are held to promote the preservation of current and historical data.  

     A periodical called the Burleson Family Bulletin has been published for many years to inform members about Burleson genealogy and history.  The BFA is recognized by many historical and genealogical organizations as an authority on the Burleson family.

     The Burleson Family Association reunion for 2019 will be held in 

Decatur, Alabama in the month of April. Dates have not been set at this time.  Check with our website burlesonreunion.com for information. 

     Make your plans to join us in Alabama for a great 38th annual reunion! 

If you are interested 

in becoming a 

member of BFA 

click on this button

and fill out a membership registration form



Burleson Family Association is based in both Texas and Alabama; licensed as a legal non-profit corporation.

    BFA Officers and Board of Directors 2018      (click on the crest)

              Site Webmaster  Kay Burleson